Botox for Men in Washington, DC
Fine lines and wrinkles don't discriminate, affecting both men and women of a variety of ages.
Botox is a powerful solution for those unpleasant signs of aging, utilizing a powerful neurotoxin to safely and accurately paralyze a group of muscles.
This effectively freezes them, preventing muscle contractions that contribute to your wrinkles.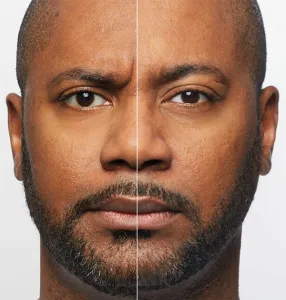 Why Choose Botox for Men?
More often than not, men are neglected when it comes to cosmetic treatments which shouldn't be the case. Botox, or "Brotox" as it's come to be known, is an increasingly popular treatment for men seeking to smooth the appearance of fine lines and wrinkles, reclaiming both their youth and confidence.
What Does Botox for Men Feel Like?
Cosmetic injectables are surprisingly tolerable. Prior to your injections, your Botox provider will numb the treatment areas with either ice or numbing cream. At most, you'll feel a slight pinch and / or sense of pressure.

When Will I See Botox for Men Results?
What makes Botox so great is how fast-acting it is. Effects are visible in as early as one to four days. Significant effects are achieved within one to two weeks after your appointment. While not permanent, your Botox results will last up to three to four months.
Am I a Good Candidate for Botox for Men?
If you're healthy and struggle with crow's feet, frown, lines or forehead lines, you're likely a suitable candidate for Botox. Botox is also a great option for men wanting to keep wrinkles from forming or worsening.
Where Is the Best Place to Get Botox for Men in Washington, DC?
The Center for Cosmetic Surgery is a judgment-free zone, and our team provides Botox to all men and women who want to look younger and feel confident in their skin. Contact us at 202-785-3175 to schedule your consultation at our DC office today!