The revolutionary Clear + Brilliant system has harnessed the power of a Fraxel laser without the lengthy recovery and downtime of other laser skin treatments. The system is quite versatile, targeting wrinkles, pigment issues, dilated pores, even acne scars Clear + Brilliant is appropriate for all skin types.
Treatments take 45 minutes, and most patients return to their regular activities within 24 hours. We recommend an initial series of three treatments spaced 4-6 weeks apart for ideal results. Many patients undergo maintenance treatments every 6 months, often in conjunction with other treatments such as toxins and fillers. Topical anesthesia is all that is required.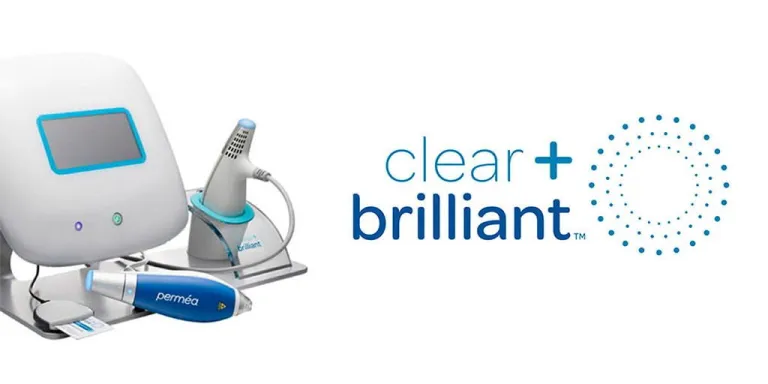 The skin is pink on the evening of treatment, but most patients return to all activities within 24-48 hours. After treatment, we recommend sun avoidance and protection.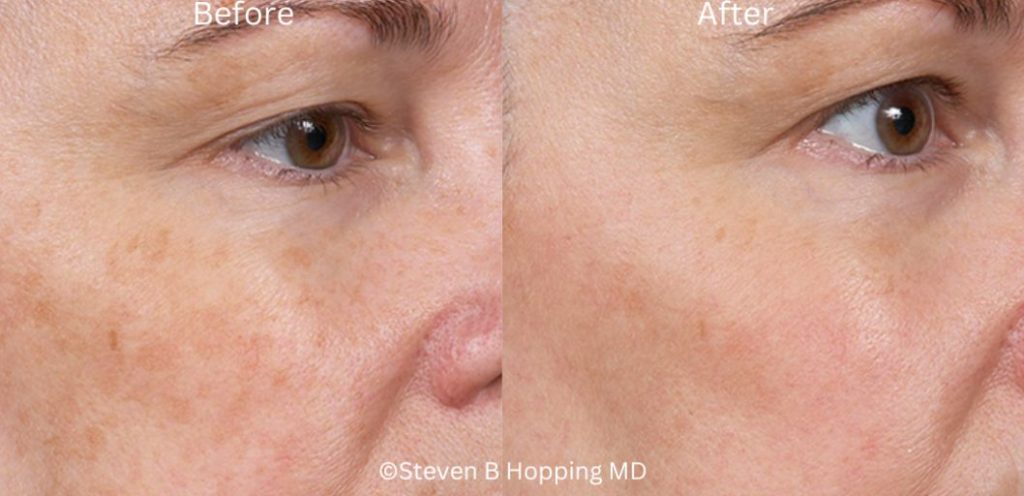 Clear+Brilliant Expected Results
With a regular treatment regimen, patients can expect cleaner, fresher, more youthful skin. Many patients report smaller pores, fewer fine lines, wrinkles, and pigmentation issues.
"Nothing is more attractive than smooth, vibrant skin," says Dr. Hopping. "Clear + Brilliant is one of our most requested treatments. It's easy, minimally invasive, has a quick recovery and gives consistently good results. I love the results and it should be a part of every patient's skin care." Dr. Hopping.