Daxxify (New Botox) in Washington, DC
Daxxify is the new injection on the block when it comes to Botox-like neuromodulator injections for facial rejuvenation.
This treatment uses botulinum toxin to block nerve signals in the target area. As a result, the muscles relax and the appearance of fine lines and results is reduced. But, there's one major difference – its longevity!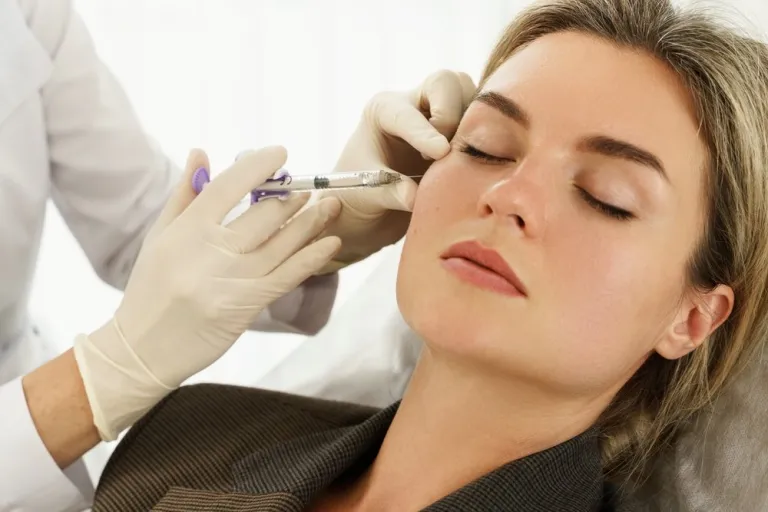 Why Choose Daxxify, the New Botox?
So, you do not have to get injections as often and can spend your hard-earned cash on complimentary services to help you maintain a youthful glow.
What Do Daxxify Injections Feel Like?
Your specialist will likely use a numbing cream so you do not feel any pain, especially if you're concerned about discomfort. You may feel a small pinch during the injection followed by a sensation of pressure, which most patients report as very tolerable.
When Will I See Daxxify Results?
You should see results from this treatment within one to four days after injection. However, it may take up to four weeks for the final results to appear.
Am I a Good Candidate for Daxxify Anti-Aging Injections?
Most people are eligible for Daxxify as long as they are over the age of 18, (ideally) a non-smoker, in good overall health, and not nursing or pregnant.
However, not everyone will qualify, so it's essential to book a consultation with a skilled cosmetic injector to determine whether you're an ideal candidate for Daxxify.
Where Can I Get Amazing Results From Daxxify in Washington, DC?
You need The Center For Cosmetic Surgery for the latest in all things cosmetic! Our team takes pride in delivering trending treatments, and Daxxify is no exception.
Contact us today at 202-785-3175 to make an appointment so you're first in line for this brand new Botox option as soon as it's available!