Injectablefillers–sometimes referred to as liquid facelifts, nonsurgical nose jobs, and facelifts in a syringe– are one of the most significant breakthroughs in cosmetic enhancement in the past decade. They provide a safe, non-surgical way of maintaining youthfulness by successfully stimulating the production of your own collagen, thereby providing long lasting effects.
Injectable Fillers are best for treating premature wrinkles and replacing volume loss in the face. Many patients prefer to use their own autologous fat, taken from another part of the body, to naturally restore what they have lost in their face. This procedure is easily and safely accomplished in our Center under local anesthesia.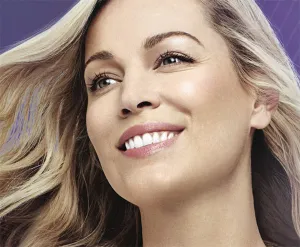 Some injectable fillers are injected into the nose to fill depressions, change the shape of the tip or smooth out bumps. This nonsurgical nose reshaping is an in-office procedure. It is a safe, non-invasive alternative to traditional surgical nose surgery (rhinoplasty).
With a nonsurgical 360-facelift performed by Dr. Hopping, you can enjoy the rejuvenating effects of an enhancing facelift with little to no downtime. This procedure includes a threading, Botox, and chemical peel combination to smooth wrinkles, revolumize facial skin, and completely revitalize your appearance for a radiant, youthful glow.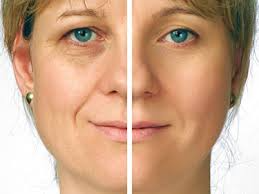 At your consultation, Dr. Hopping will discuss the various injectable filler options and help you select the one that best suits your needs.
Injectable Filler Products
RHA Designer Injectable – Come experience this new, long-lasting injectable. This dermal filler is the latest advancement in hyaluronic acid filler science. RHA Designer Injectable is the first of its kind to treat dynamic facial lines that adapt to your facial movements.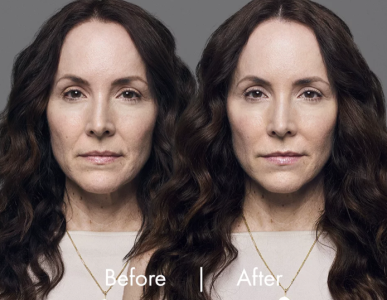 Restylane Contour® – FDA-approved, this new dermal filler provides natural-looking shape and contour to the cheeks. It has the added benefit of being especially flexible and moving with you for natural-looking results. 
Fat Transfer – Facial rejuvenation with a patient's own fat (harvested with a small needle from another part of the body) is perhaps the most effective, long-term facial filler. Fat is ideal for restoring volume and rejuvenation to the face and lips. It is the only "natural" filler available.

Restylane Kysse® – Lips lose volume, color and elasticity with age. This lip filler adds volume, smooths upper lip lines for up to one year, and enhances lip color. Designed specifically for the movement of lips and precise, natural-looking results.

Sculptra® – A safe, synthetic, injectable material that provides a gradual and significant increase in facial volume, and improves the appearance of folds and sunken areas. No skin test required.

Radiesse® – A dermal filler injected into the skin through a simple and minimally invasive procedure that provides immediate, visible improvement of folds and wrinkles. Radiesse can also be used for nonsurgical nose reshaping and hand rejuvenation.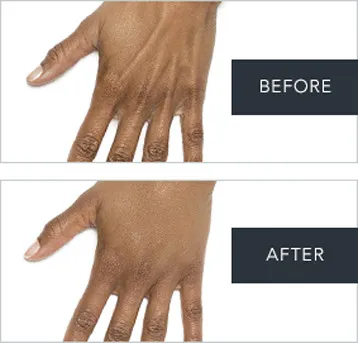 Restylane®/Perlane® – A dermal filler that provides structural support and lift to smooth away moderate to severe facial wrinkles and folds. This filler is ideal for improving vertical lip lines (lipstick lines). No skin test required.

Restylane® Silk – Silk provides precise lip enhancement, resulting in silkier, smoother lips and natural-looking results.

Juvéderm® – A gel injected under the skin to restore the skin's volume and smooth away facial wrinkles and folds such as smile lines. This is also excellent for lipstick lines. No skin test required.

Kybella® – This injectable improves the appearance and profile of moderate to severe fat below the chin (submental fat), also called "double chin." When injected into the fat beneath your chin, Kybella® causes the destruction of fat cells. Once these cells are destroyed, they cannot store or accumulate fat.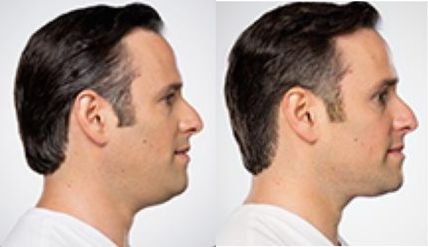 Bellafill® – This is a smooth, collagen-based filler that provides correction of "smile lines" for a youthful, natural look that lasts for years.

Refyne & Defyne are next-generation hyaluronic acid dermal fillers that support your skin while keeping you looking like you. So, whether you're smiling, frowning, or wrinkling your face, the result looks soft and natural. Refyne & Defyne restores your skin to a more natural look while maintaining your facial expressions. Refyne & Defyne facial fillers contain lidocaine, which numbs the areas once injected.