Fat Transfer for Face, Lips, Hands
Fat transfer procedures uses a patient's own fat tissue to restore volume loss and reduce wrinkles. The procedure should be performed in an operating room and respect sterile technique to avoid infection. The procedure is performed under local anesthesia or light sedation. Minimal incisions are used for harvesting the fat.
In most cases, no sutures are required. Using your own fat is often more cost effective than synthetic fillers when large volumes of filling are needed for areas such as the face and hands.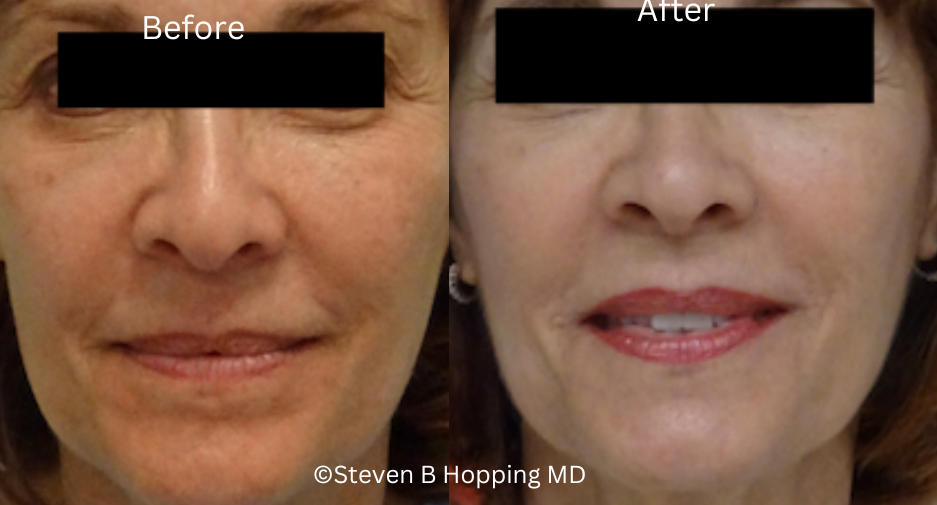 There is usually minimal discomfort following fat transfers. Prophylactic antibiotics are usually prescribed. There can be bruising that may last for 5-7 days. Typically, usual activities can be resumed in 3-5 days.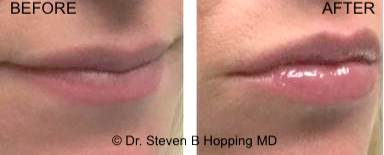 Rejuvenation filling with fat is usually much longer lasting than synthetic fillers. It can also be more dramatic. The goal is to prepare and treat the injected fat to achieve results that last.
Not all of the fat survives, so Dr. Hopping always overcorrects by 10-20%. Results are long lasting with variation from patient to patient.
"I love the natural look and long-lasting effect of autologous fat transfers. I frequently include fat grafting in facelift and eye lift surgeries for enhanced results." – Dr. Hopping