A Pigment peel is a superficial chemical peel that may aid in smoothing and brightening overall skin. It improves the texture and appearance of hyper-pigmented skin. The peel includes a medicated masque and an at-home skin care regimen.
Do you have uneven skin tone, deep pigment issues or melisma (brown to gray-brown patches on the face)?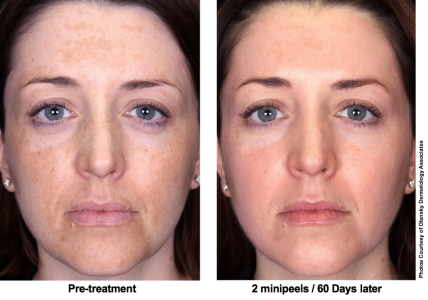 Your peel is compounded the day of your treatment to ensure its potency and reliability. The masque is applied during an office visit and your leave our office with it on your face. You remove the masque at home after a specified length of time depending on your skin type. You are responsible for following a simple, but strict, at-home regimen.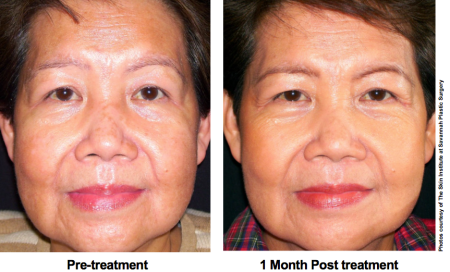 Results will vary but generally, patients see a significant improvement in the appearance of pigmented areas. Dark spots lighten, and skin texture and tone improve. Most, but not all, patients experience peeling and/or flaking skin. If needed, the peel can be repeated in six to 12 months following the first treatment. The good news is that there is no down time with the peel. Sunblock is a must following all peel procedures.