Temporal Brow Lift is a minimal incision surgical procedure that lifts and tightens redundant skin in the temple and lateral brow. The incision is effectively hidden by the temple hair. By elevating the lateral brow, the temple brow lift often gives a brighter, more open look to the eyes.
This procedure gives exceedingly natural results and is used often to enhance facelift and eyelid rejuvenation. It is performed as an outpatient procedure in our AAAHC-certified surgical suite.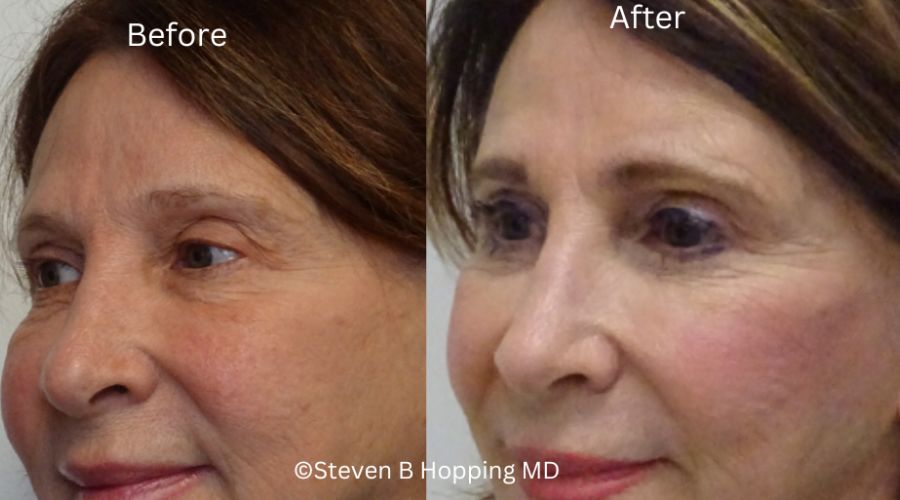 Discomfort is minimal with a Temporal Brow Lift and bruising is generally gone 5 to 7 days post-op. There are no drains or dressings required and the incisions are hidden behind the hairline.
The Temple brow lift is a small procedure with a big impact. The improvement is often dramatic, especially when combined with eyelid rejuvenation. Results are long-lasting. This procedure not only corrects a droopy lateral brow but often helps light up the eyes.
"I love this procedure for both men and women," says Dr. Hopping. I incorporate it frequently to enhance the results of facelifts and eyelid rejuvenation procedures."