Trichophytic/Hairline Forehead/Brow Lift
This procedure hides the incision inside frontal hairline and is ideal for patients with a high forehead or who would like to lower their hairline. It is performed in our AAAHC-certified surgical suite under sedation anesthesia and is often performed in combination with other face and/or eyelid rejuvenation procedures. The procedure lasts approximately 2 hours.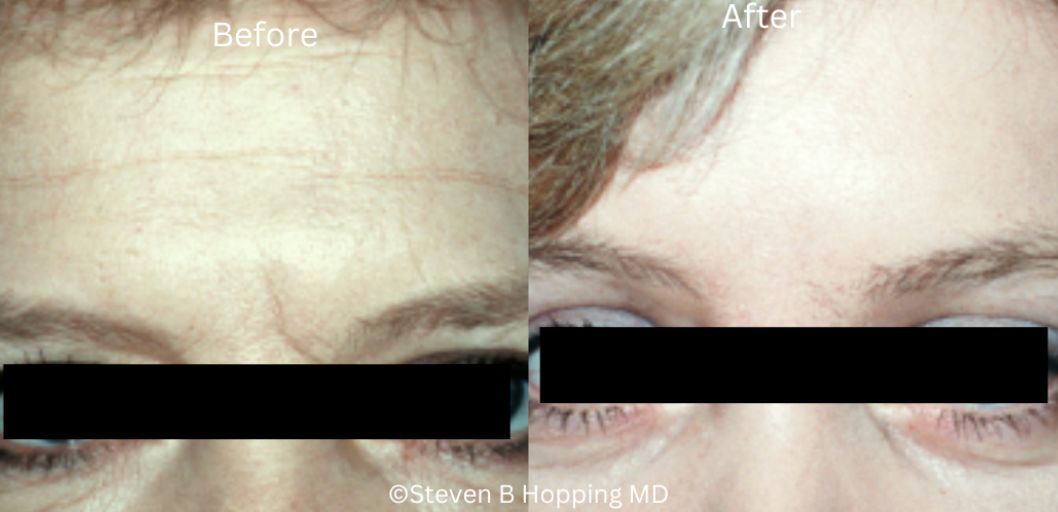 Discomfort is minimal to moderate with a the Trichophytic  Brow Lift and bruising is generally gone 7-10 days post-op. Sutures or surgical clips are removed after 10 days.
The Trichophytic forehead/browlift is ideal for diminishing loose, wrinkled forehead skin and droopy brows. It can give a dramatic younger, more alert appearance as well as a brighter look to the eyes. There can be some hair loss around the incisions that can take up to a year to regrow necessitating some temporary hair style adjustments.
Results are generally long-lasting. " I love this procedure especially for women with loose forehead skin and droopy brows. It's a game changer for upper face rejuvenation." – Dr. Hopping