Minimal Incision/Endoscopic Forehead Brow Lift
This procedure is done with multiple small incisions hidden in the hairline to elevate the scalp, forehead and brows. There can be some hairline elevation as well, and the procedure is perfect for patients with low hairlines. It is performed in our AAAHC-certified surgical suite under sedation anesthesia. Often performed in combination with face and/or eyelid procedures.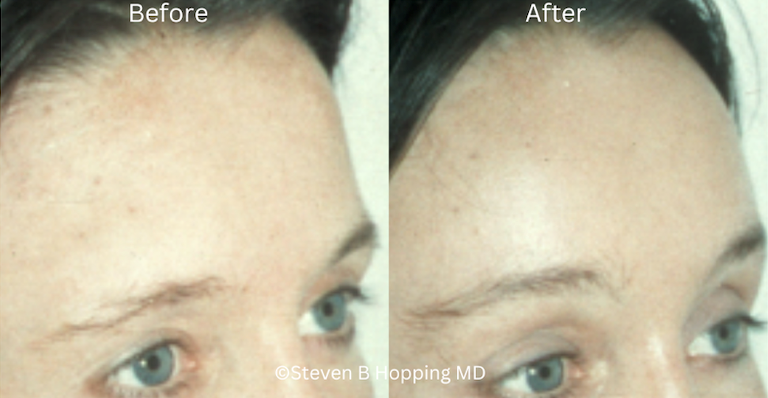 Discomfort is minimal-moderate with a Minimal Incision Brow Lift and bruising is generally gone 7-10 days post-op. Sutures or surgical clips are removed after 10 days.
Lifting the forehead and brows can give a younger, more alert appearance as well as a brighter
look to the eyes.  There can be some hair loss around the small incisions that can take up to a
year to regrow necessitating some temporary hair style adjustments. Results are generally long-lasting and can give dramatic  more alert, youthful appearance to the upper face, brows and eyes.
"This is a great minimal incision procedure that gives natural results. It's also a wonderful complement to lower facelift rejuvenation."  – Dr. Hopping