NovaThread in Washington DC
It is perfectly normal for age to cause sagging skin. However, that does not mean that you need to let time win.
NovaThreads can lift and smooth your skin without surgery. Use this treatment to improve the look of your jaw, neck, and face.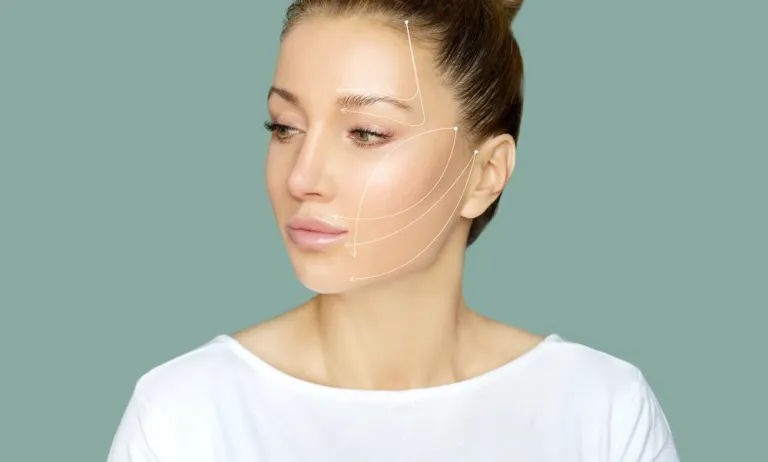 Choose NovaThread if you want the look of a natural facelift but you do not want to undergo surgery. This option is also fantastic for those that want natural results rather than a more dramatic result from cosmetic surgery.
Recovery is fast, with no downtime required. That's right – you can jump right back into your normal routine after treatment!
What Does NovaThread Feel Like?
Local anesthesia is used in this procedure, so you should not feel any pain while the threads are sewn in.
It is typical to feel a bit of discomfort for a few days after the treatment, but this should not last for long.
When Will I See NovaThread Results?
There will likely be a bit of swelling immediately after the procedure.
Once this subsides, you should be able to see some immediate tightening of the skin. Your results will continue to develop for several months afterward.
Am I a Good Candidate for NovaThread?
If you are seeing signs of aging around your neck and face area and you want to correct it without surgery, you are likely an ideal candidate.
You should be able to take the proper precautions after the procedure. This will include things like not wearing makeup or rubbing your face for several days.
Where Is the Best Place to Get NovaThread in Washington DC?
The Center for Cosmetic Surgery, where Dr. Steven B. Hopping provides outstanding results from non-surgical and surgical cosmetic treatments.
Get a naturally lifted look with the help of our skilled doctor. Call us at 202-785-3175 to make an appointment as soon as possible, and quickly be on your way to facial rejuvenation through NovaThread!