Our hair loss treatments provide results that look natural. Dr. Hopping and his team have more than twenty years' experience restoring hair.
We are pleased you are considering The Washington Hair Institute for your hair loss treatment. We focus on the hormonal, medical, genetic and stress-related factors that cause temporary or progressive hair loss.
Our services include hair loss diagnosis, and advanced medical and surgical treatments including hair transplantation. We specialize in treating progressive hair loss in women.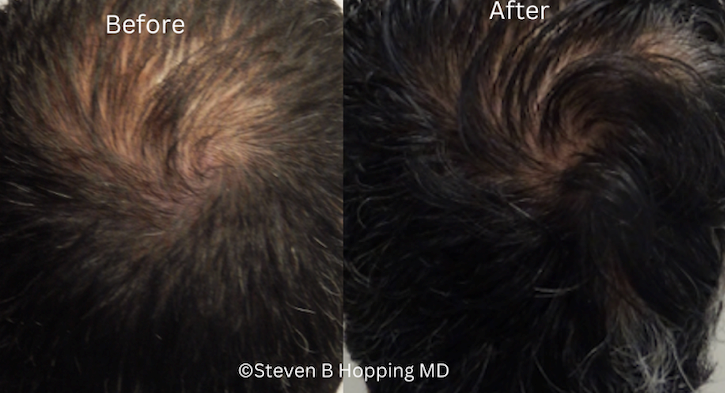 Dr. Hopping offers a non-surgical treatment called Platelet-Rich Plasma (PRP) Therapy for hair loss or thinning. This is a totally natural treatment that uses the patient's own blood to stimulate hair growth. It can also be used in combination with hair transplantation surgery. PRP Therapy results in a healthy, fuller head of hair and increased self-confidence.
Please contact The Washington Hair Institute at 202-785-3175 with questions or to schedule an appointment.
Hopping also offers the revolutionary TED system for no needle delivery of powerful, patented hair biologics, which can be used in combination with PRP to reverse thinning hair in both men and women.
For information about cosmetic surgery, call The Center for Cosmetic Surgery at 202-785-3175.